Welcome to the website for author C.T. Barney.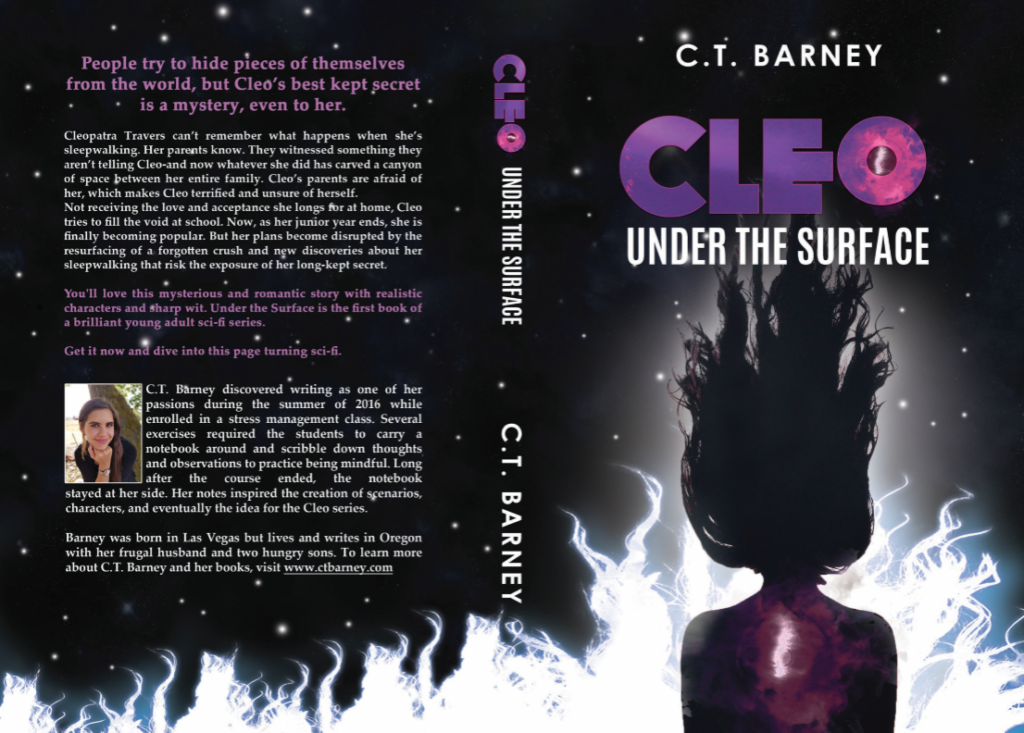 People try to hide pieces of themselves from the world,
but Cleo's best kept secret is a mystery, even to her.
Cleopatra Travers can't remember what happens when she's sleepwalking. Her parents know. They witnessed something they aren't telling Cleo-and now whatever she did has carved a canyon of space between her entire family. Cleo's parents are afraid of her, which makes Cleo terrified and unsure of herself.
Not receiving the love and acceptance she longs for at home, Cleo tries to fill the void at school. Now, as her junior year ends, she is finally becoming popular. But her plans become disrupted by the resurfacing of a forgotten crush and new discoveries about her sleepwalking that risk the exposure of her long-kept secret
You'll love this mysterious and romantic story with realistic characters and sharp wit. Under the Surface is the first book of a brilliant young adult sci-fi series.
Enter a drawing to win a signed paperback copy of Cleo:Under the Surface, mailed to you, completely free! You'll also receive book/blog updates, and messages from C.T. Barney.
We won't spam or share your email, and you can unsubscribe anytime.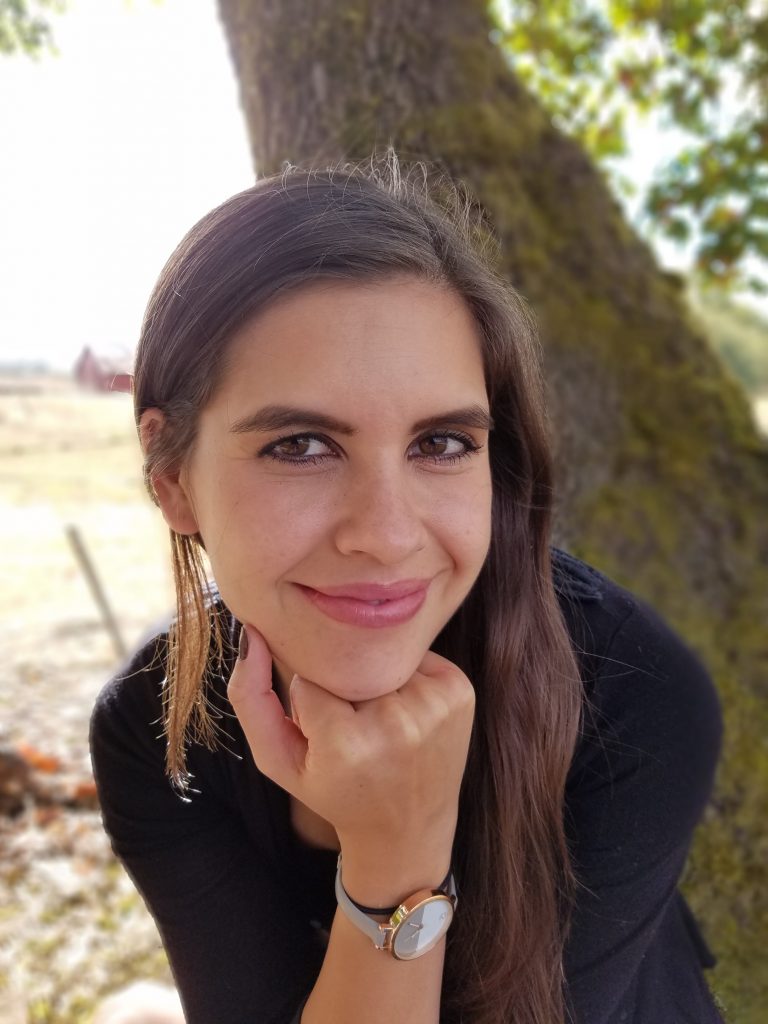 C.T. Barney discovered writing as one of her passions during the summer of 2016 while enrolled in a stress management class. Several exercises required the students to carry a notebook around and scribble down thoughts and observations to practice being mindful. Long after the course ended, the notebook stayed at her side. Her notes inspired the creation of scenarios, characters, and eventually the idea for the Cleo series.
Barney was born in Las Vegas but lives and writes in Oregon with her frugal husband and two hungry sons.
Hello My Loyal Fans, Sorry it's been a couple months since I've posted. There's been some difficult and strange times around the world. I hope all of you are well and able to adjust to the many changes going on during this pandemic. My kids and I have been staying busy by taking care of …
I did it! Kind of… Yesterday, on Thanksgiving, I reached 50,000 words of my NaNoWriMo challenge. I met the word count goal, but adding the 50,000 didn't finish my story. Cleo Book 2 is about 85% done, so it's close, but I don't think I'll finish the book before the end of November. I will …
Hello Cleo Followers! Sorry I didn't post in September; it was a crazy month. My husband and I were optimistic enough to bring our two young sons, ages 20 months and 4 years old, on a 17-day adventure to England and France. We took lots of pictures of us smiling at all the amazing sites, …